The Science: A Nature-inspired Approach to Regrowing Your Own Hair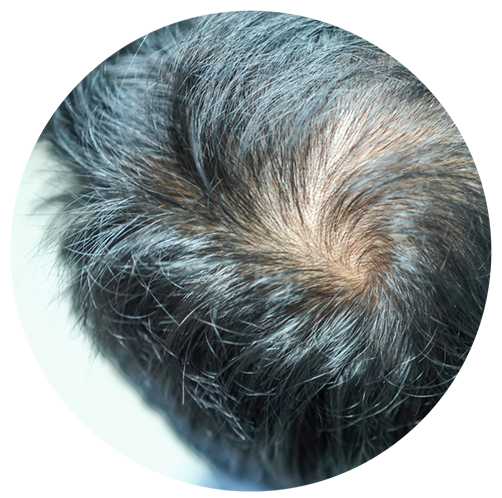 Developing novel treatments to address androgenic alopecia.
Amplifica is a biopharmaceutical company focused on developing novel treatments to address androgenic alopecia (hair loss), a condition estimated to affect over 50 million men and over 30 million women in the United States alone. The Company has identified and isolated unique signaling molecules that stimulate hair follicles to regrow hair. Amplifica will be initiating clinical trials to evaluate the safety and efficacy of its core technology as well as obtaining all applicable regulatory approvals.
Amplifica's Science Based Approach.

Amplifica's approach to hair regrowth is based on the discovery of naturally occurring signaling molecules that affect new hair growth.

The scientific studies leading to the discovery of these molecules are based on the unique molecular biology found in the naturally occurring hairy nevi or "hairy moles" which has been extensively studied and uniquely understood by Amplifica.
Meet the Amplifica Board of Directors.
Executive Chairman, Co-Founder and Chief Operating Officer
Director, President and Chief Executive Officer
Exclusive Licensing Agreement Allows for Access to Promising Early-Stage ProteinSAN DIEGO, CA., January 26, 2023 - Amplifica Holdings Group, Inc. [...]
SAN DIEGO, CA - Amplifica Holdings Group, Inc. ("Amplifica"), a privately-held, clinical-stage biopharmaceutical company announced it successfully closed an [...]